Company Race
---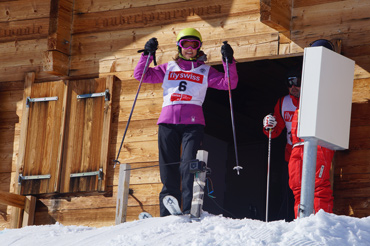 Ski where the pros go for glory! the world-famous FIS race course at the Lauberhorn could be the venue for your company`s racing event. The start section of the race slope is ideal for both a fun event, or a more competitive company competition.
The format of the event is your choice. For example, you could opt for the classic two-timed runs, with the fastest overall time wining. Alternatively, a more relaxed but not any less interesting competition could be based on measuring time differences of two runs: the skier achieving the smallest difference between two runs wins. The decision is entirely yours.
Of course, alternatively to a racon on the Lauberhorn World Cup race slope, we are happy to arrange a race event on any other suitable slope in the area, all according to your specific requirements.

Please get in touch so we can discuss the different options of your "company race"
This email address is being protected from spambots. You need JavaScript enabled to view it. || +41 79 179 90 90